Homemaker (HCBS-SLS and HCBS-CES)
These services include laundry, cleaning/changing linens, folding/ironing/Organizing clothes, dusting furniture, shelves, and surfaces, Vacuuming Carpets/Throws/Rugs, Washing/Mopping/Cleaning Floors, General Bathroom Cleaning, General, Kitchen Cleaning, Cleaning Windows (Indoors), Trash Removal, Sorting and Organizing.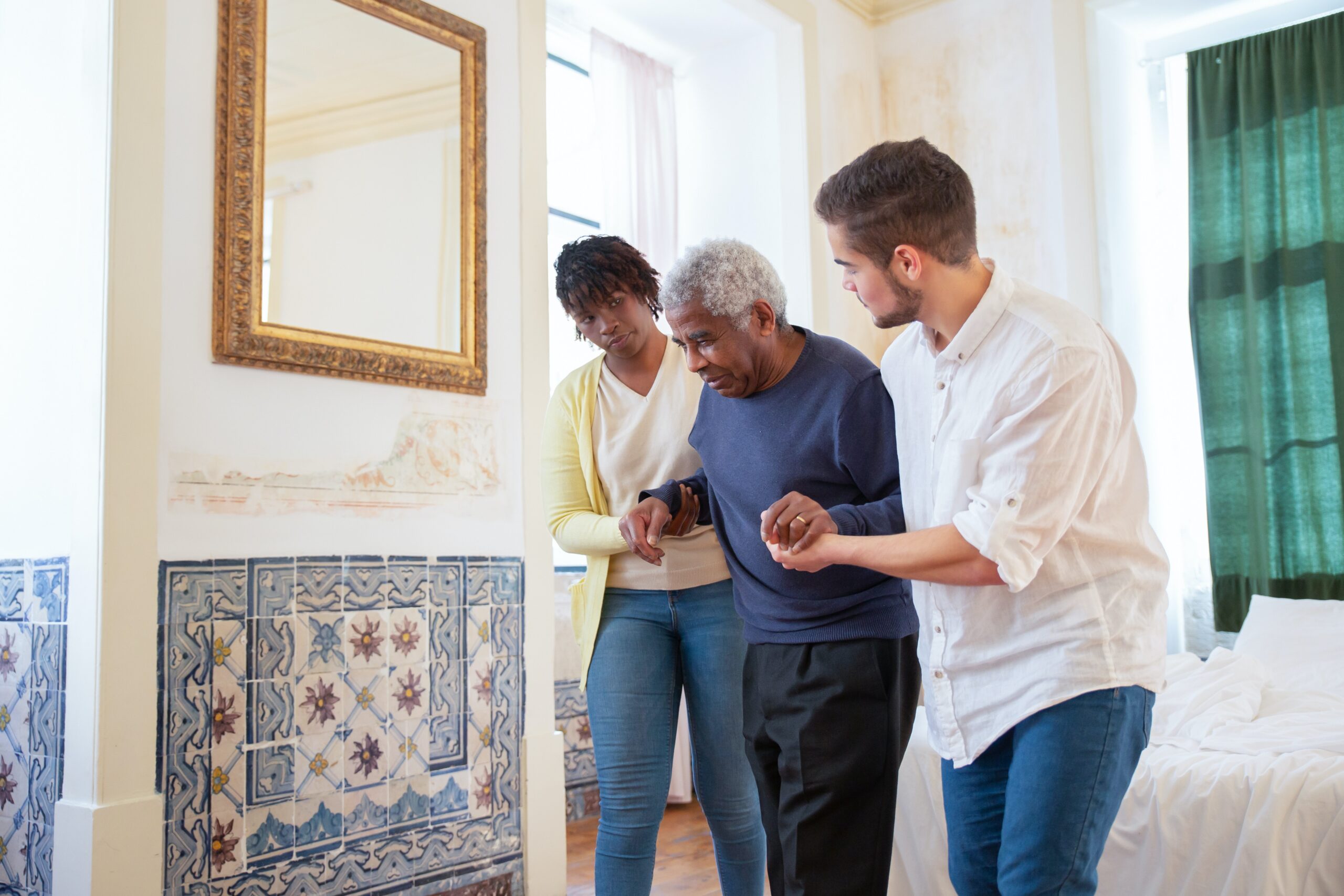 Personal Care (HCBS-SLS)
Activities of daily living necessary to live as independently as possible in the community of their choice, with services such as, Bathing, grooming, oral care, hygiene, dressing, and toileting for maintaining health, skin care, eating, bowel
Community Connector (HCBS-CES)
Work with individuals to identify interests, strengths, and needs and help them find opportunities to connect with the community that align with those interests. Also, assistance in finding and participating in recreational and social activities, as well as assistance in volunteering and finding work.
Day Habilitation-Supported Community Connections (HCBS-DD and HCBS-SLS)
Help finding and participating in recreational and social activities, and support for volunteering and finding employment. The goal of supported community connection services is to help individuals with developmental disabilities build relationships, gain new experiences, and increase their independence and self-esteem.
Respite (HCBS-SLS and HCBS-CES)
Persons with intellectual and developmental disabilities who require short-term assistance and care are supported. Respite services will be provided in the person's home and in the community, allowing the person to maintain their health and well-being.
Mentorship (HCBS-SLS)
Developing self-advocacy abilities, Service delivery may include providing exposure to community environments and experiences, interviewing potential providers or generic support professionals, and providing assistance with participation on private or public boards, advisory groups, or commissions.
In-Home Support Service (IHSS)
The In-Home Supportive Services (IHSS) program provides in-home assistance to eligible aged, blind and disabled individuals as an alternative to out-of-home care and enables recipients to remain safely in their own homes.
Residential Habilitation Services (IRSS/Host Home) (HCBS-DD)
Assistance with daily living activities, such as personal care, meal preparation, and medication management, as well as support for social and recreational activities The goal of residential habilitation services is to help individuals with developmental disabilities live as independently as possible while also providing them with the support they need to be safe and healthy.